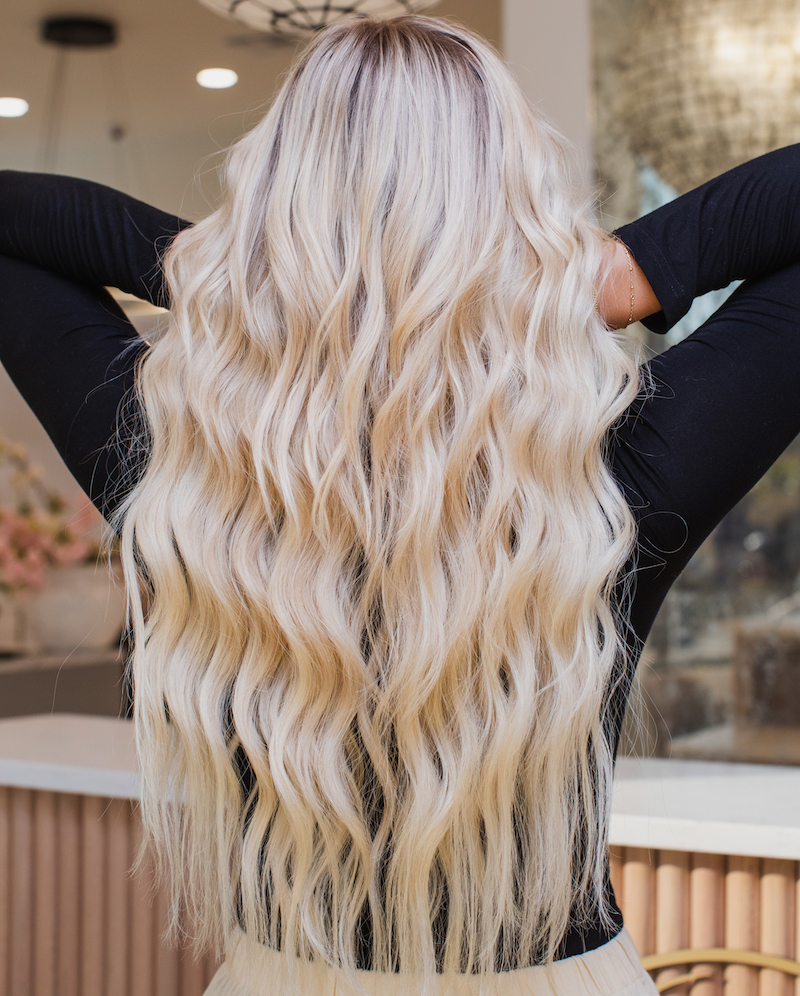 Hand tied hair extensions are a newer addition to the hair extension world and they are taking the industry by storm. While many women across the world have experienced the benefits of hand tied extensions, it has also left some wondering if they are able to wear them.
Curly hand tied extensions do exist but they require additional expertise and skill to be able to install them. Curly hair extensions also have a different care regimen from taking care of straight hand tied extensions. In this article, we will explore hand tied curly hair extensions and the options available to those looking to wear them.
Curly And Wavy Hair vs Straight Hair Extensions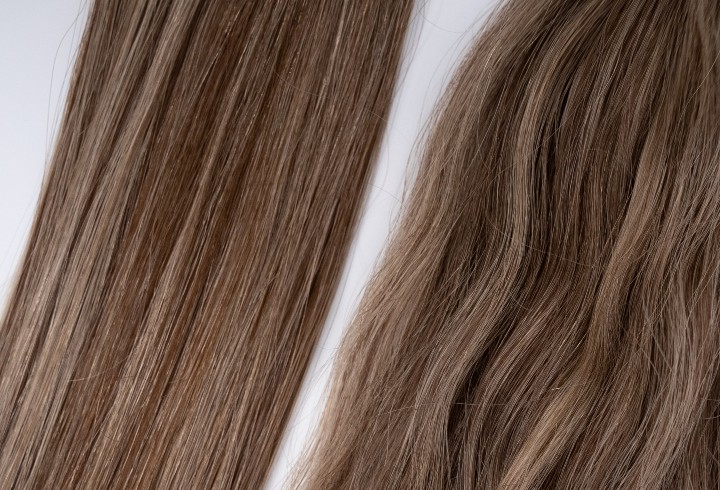 Hand tied hair extensions come in many different textures. You can find hair extensions in textures ranging from straight to kinky curly. It is more difficult to find brands that offer kinky hand tied extensions however. They are more difficult to source so you may find that they are typically a bit more expensive than straight hand tied extensions.
When looking for curly hand tied hair extensions, it's important to find an installation method that will work on textured hair. Hand tied extensions are installed by creating a foundation first, then attaching the hair. A method like Invisible Bead Extensions is safe to use on textured hair and can allow for a seamless grow out with matting or damage.
It is extremely important to find a stylist who has worked with curly hand tied hair extensions. It requires extra training to know how to install, style, and maintain curly hair. Make sure to ask your stylist if she has worked with curly hand tied extensions before, or if she has resources to share with you so you know how to take the best care of them.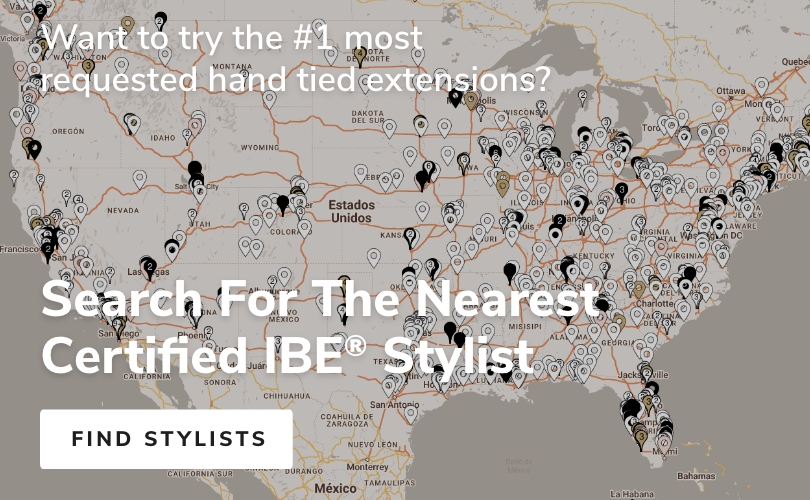 Maintenance looks a little different with curly hair extensions. You will need to pay special attention to separate out your rows and detangling each day and night. Your hair will need moisture-rich products to ensure they remain hydrated. A leave-in mask and daily serum application is required for best results. You will need to have a silk pillowcase or a silk bonnet to sleep in so as to not disrupt the curl or cause tangling.
Why Are Straight Hair Extensions Preferred To Wavy Or Kinky Hair?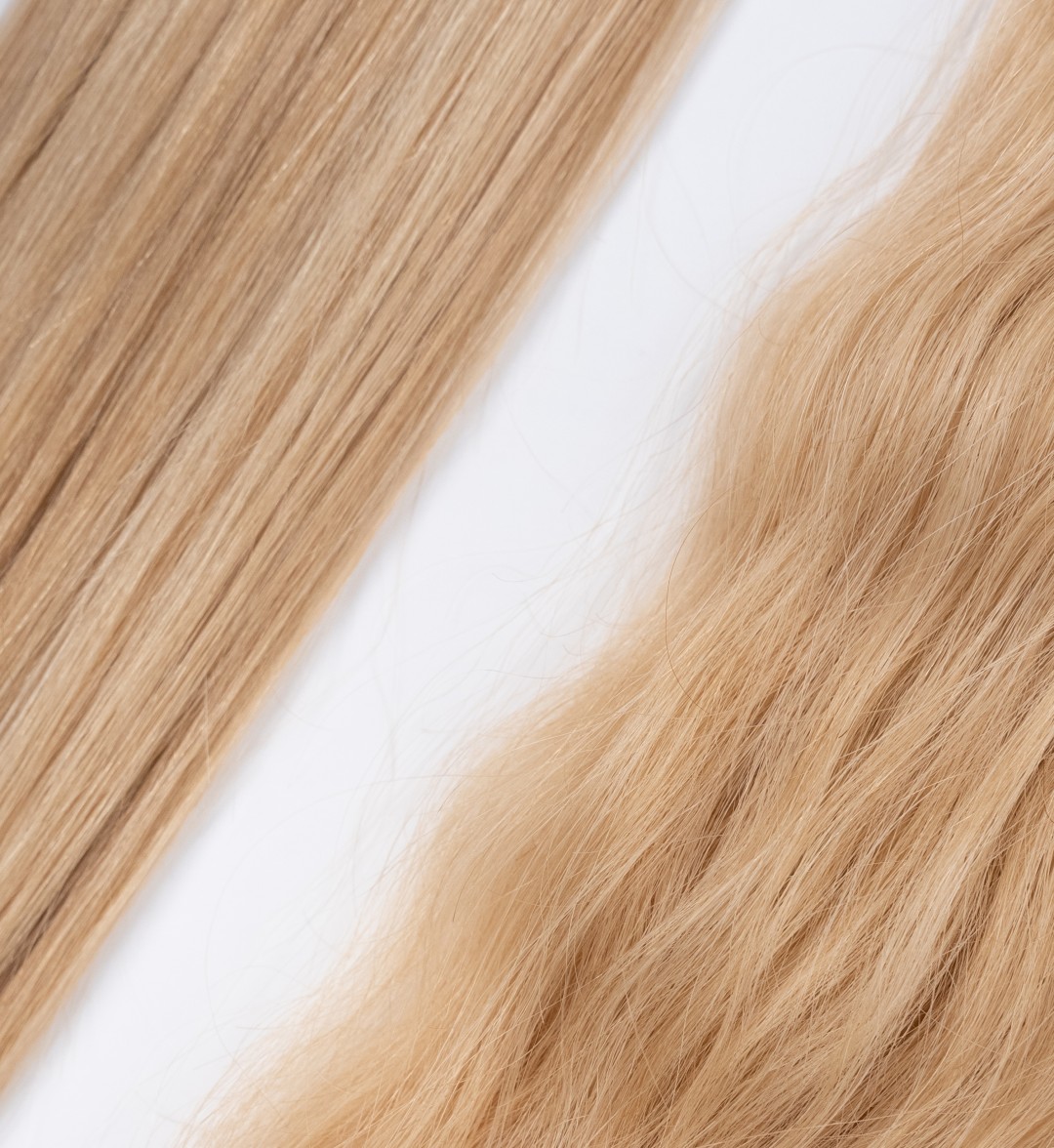 When choosing which texture of extensions to go with, you need to think about how you ultimately want to style your hair. If you have naturally curly hair, but always wear it straight, then you will want to have straight hand tied hair extensions installed. If you have naturally curly hair and would like to keep it styled in its natural state, then you will want to find curly hand tied hair that best matches your curl pattern. If you have a 4C curl pattern, you will need to find the closest match to your texture for the best results. If you have a texture installed that doesn't match your own, you dramatically increase your chances of dealing with matting and tangling.
Why Are Straight Hair Extensions More Versatile Than Curly Hair Extensions?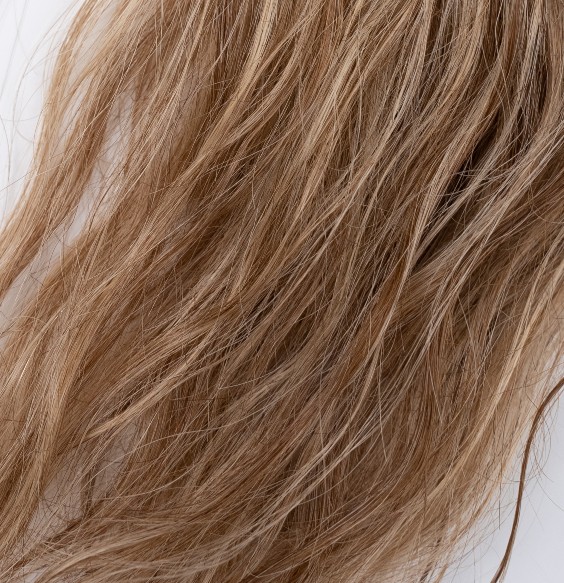 When you are looking for curly hand tied hair extensions, you will want to know whether the hair has been sourced naturally curly or undergone extra processing to achieve the curl pattern. If the hair is from a donor that has naturally curly hair, it will be softer and have a better longevity than hair that has been processed. You can easily straighten naturally wavy hair and it offers an ease of versatility. ONE by IBE® offers a naturally sourced wavy hair extension that is cuticle intact and extremely soft. They're also ethically sourced.
Artificially curly hand tied hair will tend to not last as long due to the exposure of high heat and chemicals. You will most likely need to replace the hair a few months earlier than you would if the hair was straight and didn't undergo any additional processing. You can still blow them out and straight them however, they will just be a bit more coarse due to the processing.
Are Ibe Hair Extensions For Curly Hair?
IBE is a hair extension installation method that is perfect for curly hair. The IBE foundation keeps the hair at a natural fall position, so your curls are held in a position that is still natural and comfortable for your scalp. It's very important to have a method that will allow your hair to stay in a natural state, not over directed, so your textured hair doesn't get matted or tangled.
The IBE method provides the best durability and longevity in a hand tied extension method. Because of the way the foundation is created, and the technique in which the wefts are sewn, the IBE method gives an incredibly durable experience for those who have curly or textured hair.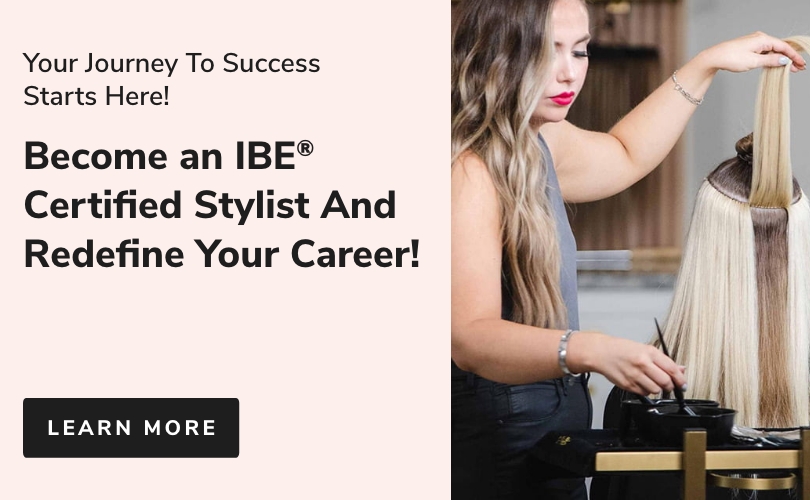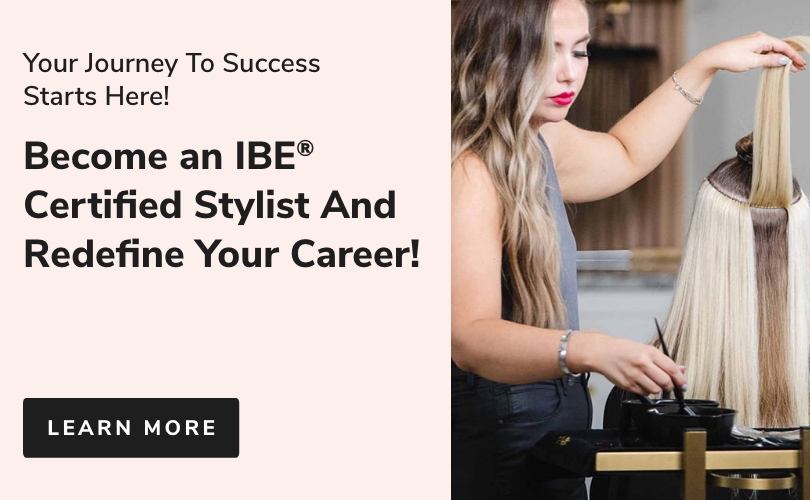 Final Thoughts
When we think of hair as a fabric, it changes the view we have on hair extensions. Once you find the stylist you want to install your hair extensions, you then need to have your stylist select the "fabric" or hair that best matches your own. Your stylist needs to feel comfortable installing curly hair extensions, as it is something that will require additional training and expertise. It really is a team effort between you and your stylist when creating the best experience with curly hair extensions. Your stylist will need to use the best method possible to keep your hair healthy. They will need to be educated on working with curly hair extensions and know how to cut and style them. You will need to work together to create a maintenance plan that makes sense to you and your stylist will need to provide you with the right products to set you up for success with your new curly hair extensions.
Once that partnership is created, magic will happen and you will be able to have the long thick curly hair of your dreams thanks to curly hand tied hair extensions!