Walking out of the salon with your new hand tied extensions is one of the best feelings ever! Going to bed that first night can be not so great if you are not sure how to sleep with your new extensions.
Learning how to maintain your new hand tied extensions is extremely important and proper hair prep before you sleep each night is a large part of how successful you'll be with your new hair.
Sleeping with your hand tied extensions is just as important as how you style them during the day!
In this article you will learn the proper steps to take each night so you can truly "rest assured" knowing that you are doing what you need to do to protect your new hair investment.
#1 – Properly brush your hair
Brushing your hand tied extensions properly before sleeping could arguably be the single most important thing you could do to maintain them. It is imperative that you separate each hand tied row and thoroughly brush each one.
Your natural hair should not be matted or tangled in any way with your extensions before you go to sleep. Brushing should be thorough but also gentle as you work up to the weft line with your brush, but be careful not to brush vigorously across the hand tied weft line.
#2 – Extensions must be fully dry
With hand tied extensions, it is very important that you do not lay down to sleep if your hair is still wet. Going to sleep with damp hand tied extensions can wreak havoc in just one night! This is a sure way to have your extensions tangled when you wake up. Because of the return hair or mustache on a hand tied weft, it is very easy to have your hand tied extensions matted at the base after just one night of sleeping when damp.
#3 – Apply an oil or serum to mids/ends
In order to keep your extensions properly hydrated, you should apply an oil or serum to the mids and ends each night. Think of it as equal to the night-time moisturizer you put on your face, but this one is for your hand tied extensions!
We suggest Goldie Locks Signature Serum as a premium product formulated specifically for extensions. After applying the serum, brush through once again to evenly distribute the product.
#4 – Fasten your hair in a braid or a loose bun
After your hair has been sufficiently brushed and prepped with product, you should fasten in a braid or a loose bun. You don't want to fall asleep when your hair is not fastened back in some way. Sleeping with your hand tied extensions down can increase potential matting and tangling. You also run the risk of damage if you try to roll over and your extensions are pinned underneath you somehow. 2 loose French braids or a single braid is best to keep your hair secured. You can also wear up in a very loose bun if that is more comfortable.
#5 – Sleep on a silk pillowcase
Sleeping on a silk pillowcase is definitely a hand tied extension hack! By sleeping on a silk pillowcase, you drastically reduce your chance of tangling or matting. A silk pillowcase will reduce the friction of your hand tied extensions against your pillow as you toss and turn at night.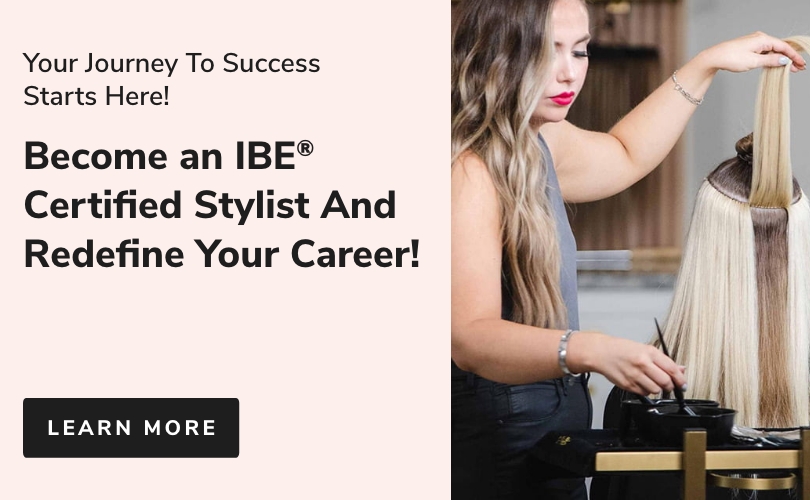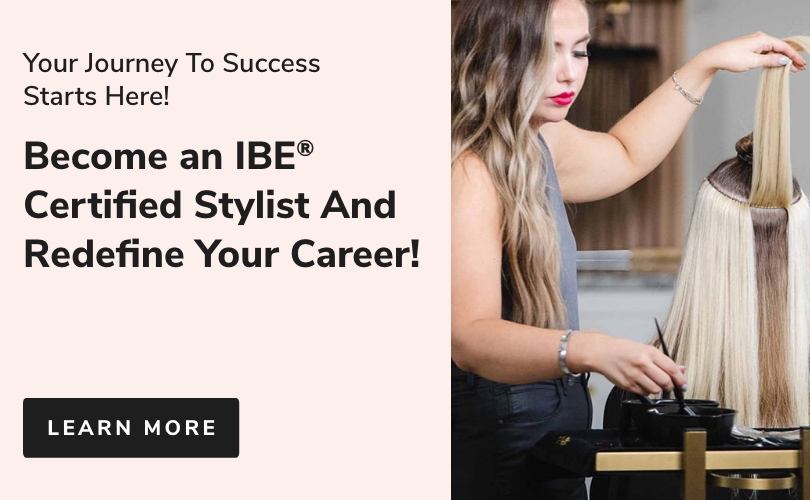 Final Thoughts
Hand tied extensions are an amazing solution for those who want to change their hair by adding thickness and volume. It is important to understand how to maintain them after you have paid a high price for the hand tied hair and install.
Learning how to properly sleep with hand tied extensions is going to keep your maintenance going smooth and easy with no problems. It is just as important as learning how to style your hand tied extensions during the day.