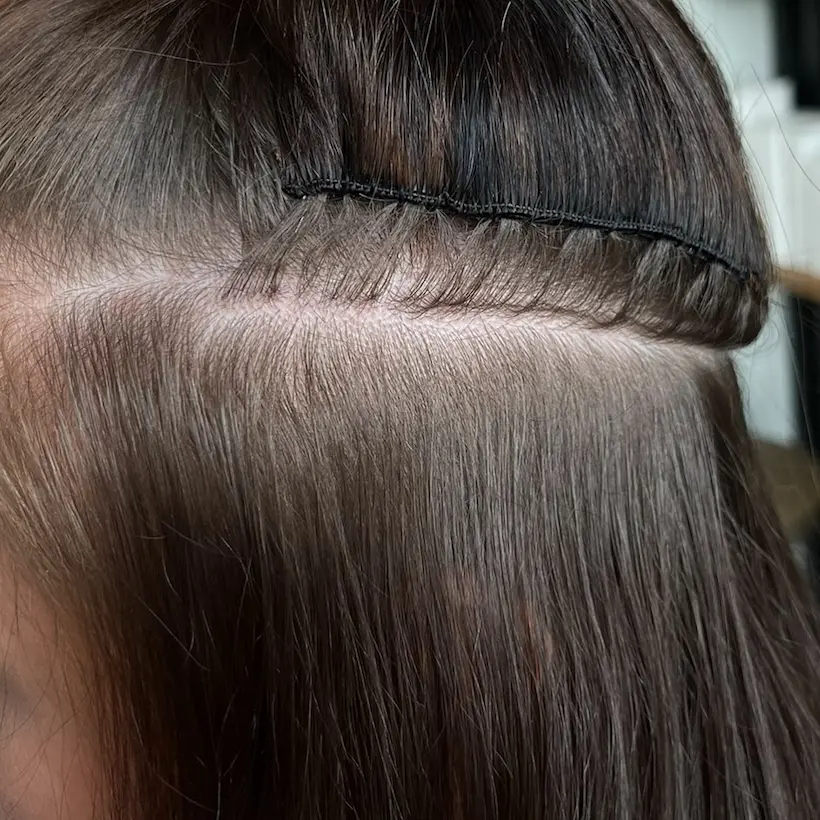 Women with thin hair will often look to extensions to enhance their own hair and add fullness if possible. When searching, you will find that hand tied extensions are a great option for thin hair. There are many different ways to attach hand tied hair, and with a well-trained certified stylist, the results can be life-changing.
Are hand tied extensions good for thin hair?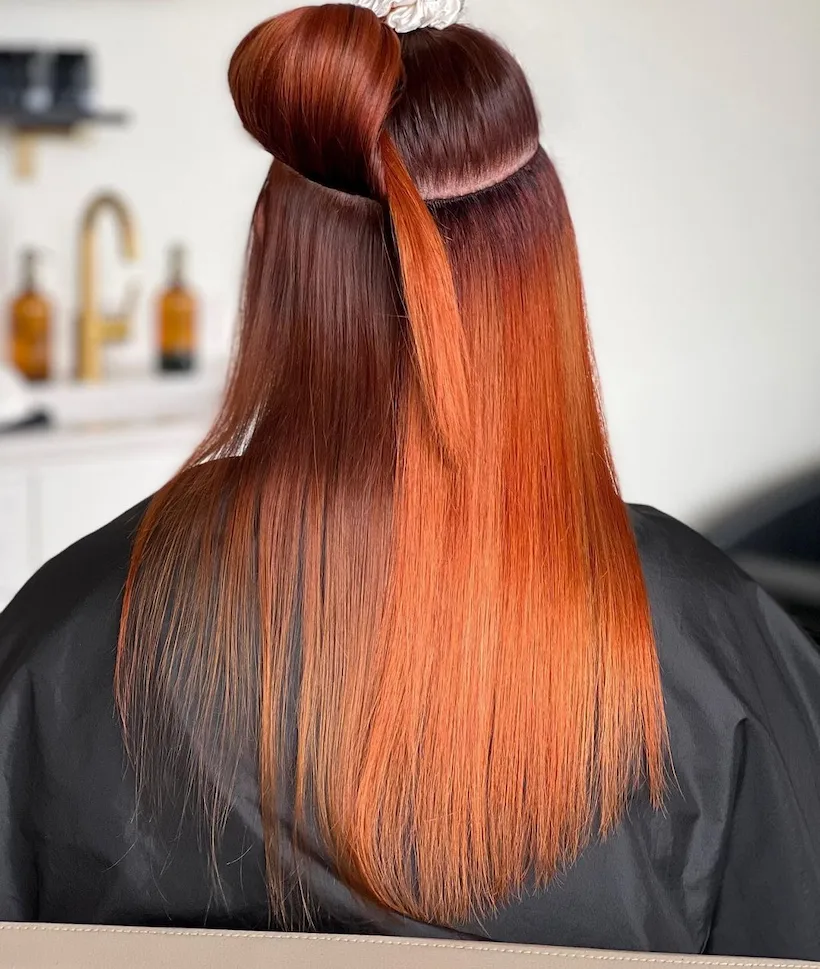 Hand tied extensions can be very safe and effective for women with thin hair. They can be a more permanent alternative to wearing clip-ins. They are more comfortable and can be customized to match your natural hair. Some may say that hand tied extensions slipped out of their hair because it was thin, but this is only due to the method used and the skill level of the stylist installing the hair.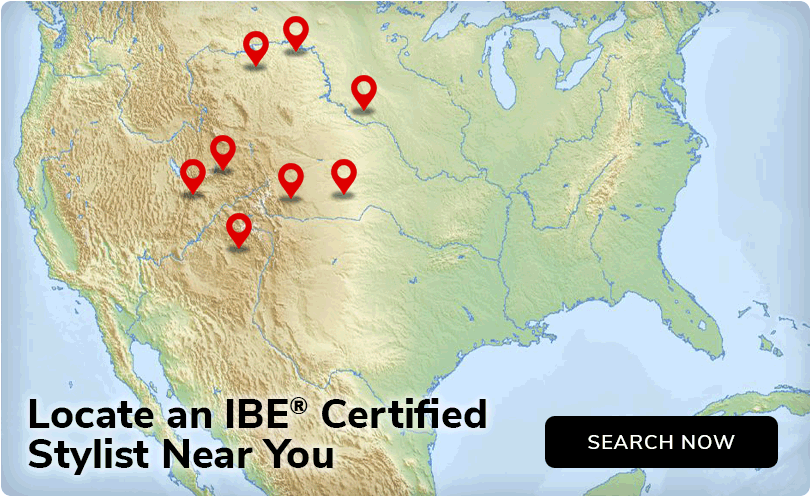 Hand tied hair extensions for thin hair
Hand tied extensions are the best choice for thin hair because they are extremely light weight and can be customized based on your natural hair density. All other wefted extensions may be too heavy for thin hair and can cause major damage to your hair and scalp.
The color can be customized to perfectly match your natural hair color. Multiple hand tied wefts can be layered on one row to add believable dimension and a natural appearance. Your certified stylist can also color the extensions to match your natural root, so it looks truly seamless.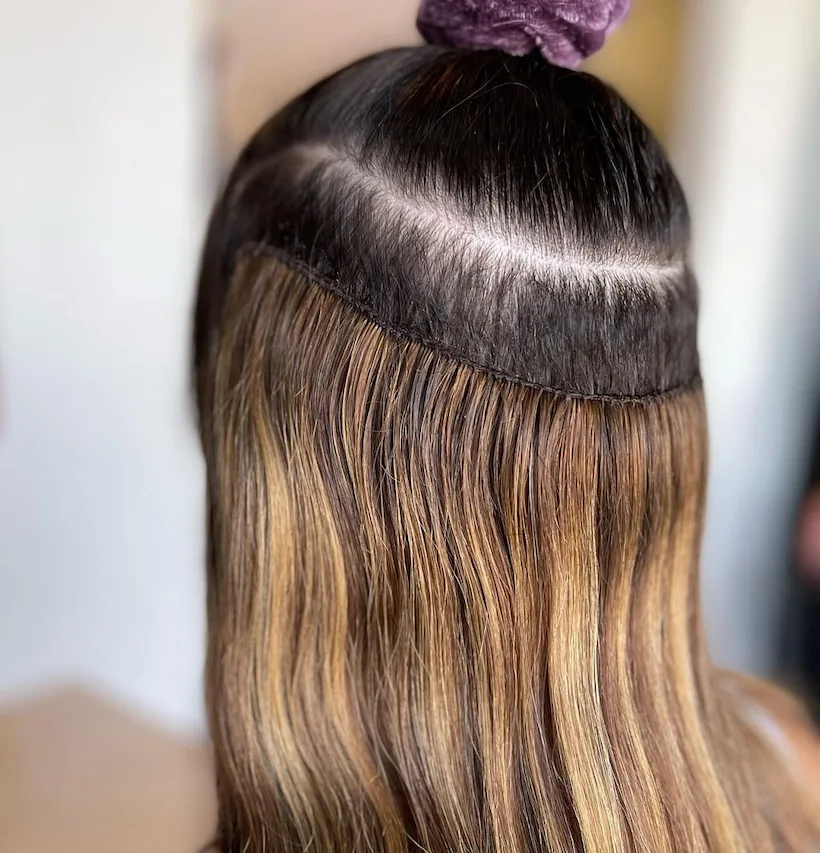 With specific methods, like Invisible Bead Extensions®, there are no visible beads, bonds, or braids. No matter how you style your hair, either up or down, your hand tied extensions will be undetectable. With this particular method, you will need to find a certified stylist who has been through appropriate training in order to receive this type of hand tied install.
Hand tied extensions for thin hair before and after
Final Words
In conclusion, hand tied extensions are a wonderful way for women with thin hair to add length or fullness. They can restore confidence and be an alternative to wearing a full wig or hairpiece. It's important to understand that hand tied extensions can be installed through many different techniques. Make sure you find a professional who has been certified with a qualified training program.
BECOME IBE® CERTIFIED
AND CHANGE YOUR CAREER
Discover How IBE® Stylist Are
Making More & Working Less