Becoming an IBE® Certified Stylist Changed My Career
Discover how IBE® Certification and mentorship helped the career of stylists.

Thao Lopes
LOCKS + MANE
Fayetteville, NC

Invisible Bead Extensions has changed completely turned my world upside down. In the time since I have been certified, I went from having a handful of extension clientele in the last 8 years of being licensed to transitioning to extension-only.
I went from under charging for almost everything to learning my worth, charging my worth; being so much happier behind the chair doing what I love and catering to my dream clientele. My income has always been pretty consistent in the las few years, but since IBE it has literally tripled.
Coming from a predominately military town, with not much to do here, I always envisioned myself being a stylist that clients traveled hours to come to and now with IBE, I am that stylist! Invisible Bead Extensions has changed my life. The only thing I regret about IBE is that I did not invest sooner!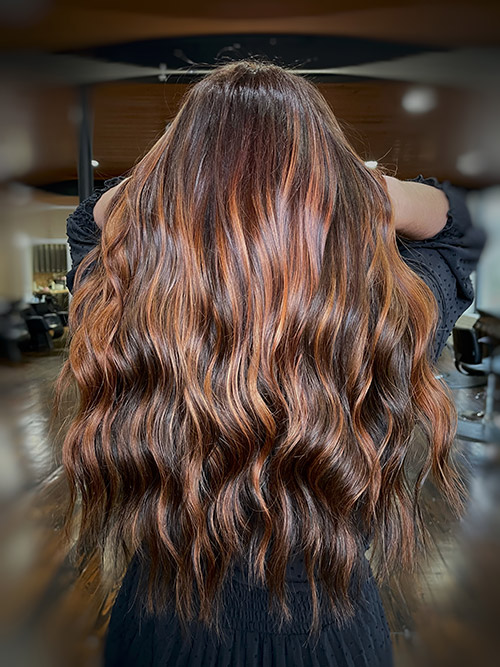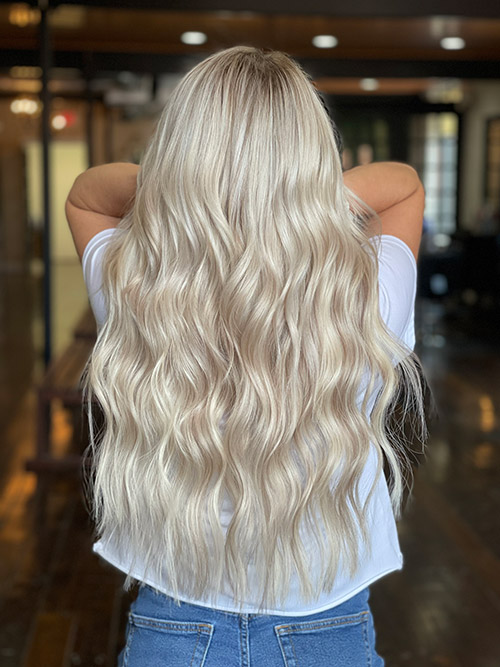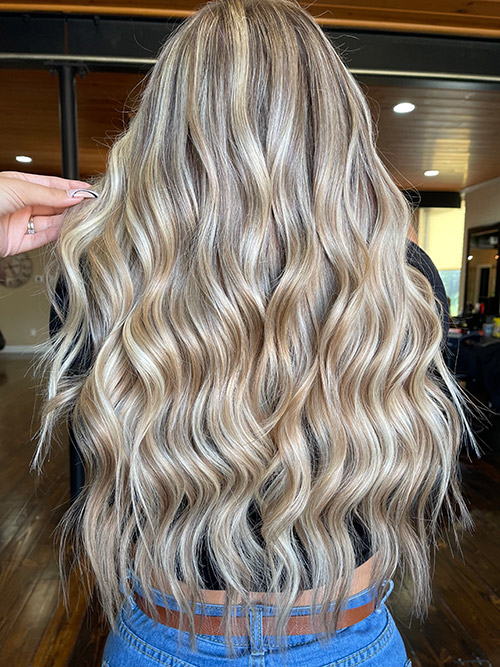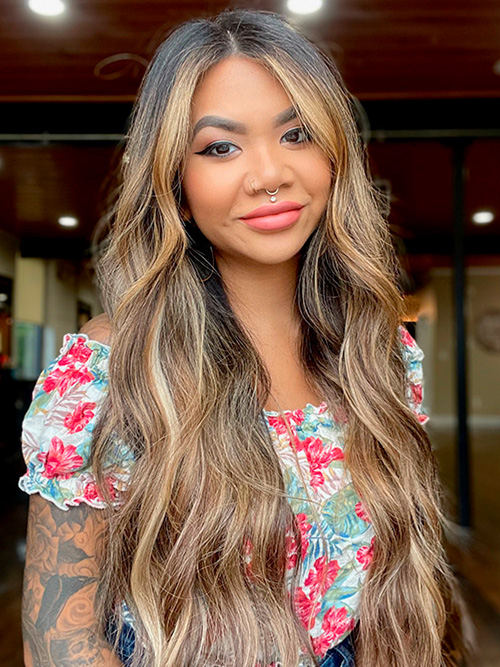 Sarah Eckert
POISED BEAUTY SALON
Sarasota, FL

I have searched for the perfect fit for many years. I struggled to find a method that I could truly believe in.
After completing my certification in Invisible Bead Extensions, I wanted more. Soon, I will be completing all 4 Master courses and I absolutely am so happy I chose to invest in this company and this method.
Invisible Bead Extensions has changed my business drastically. By adding IBE to my service menu, I have increased an already full book of business by 22% in 1 year! Naturally, product sales have also increased. I was able to cut down on the services I didn't love doing, allowing the ability to accommodate a new extension clientele.
Invest in yourself with an amazing company who believes in not only themselves and their method, but you. Continued support is crucial when learning a new extension method. Success is achieved by hard work and listening to the highly educated, patient and talented education team of IBE.
You will never want to use another method after mastering Invisible Bead Extensions.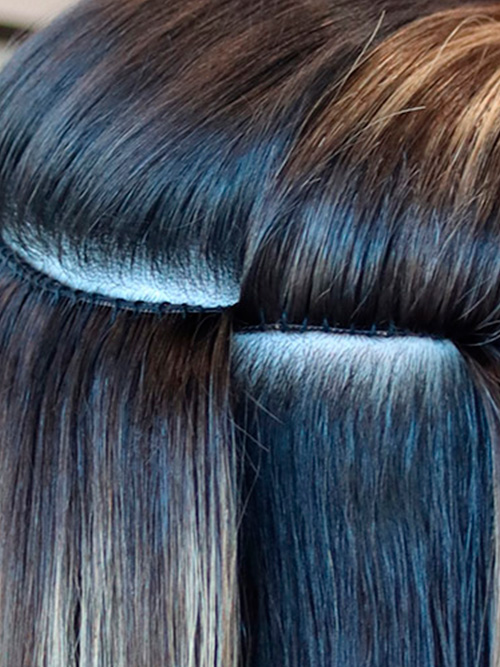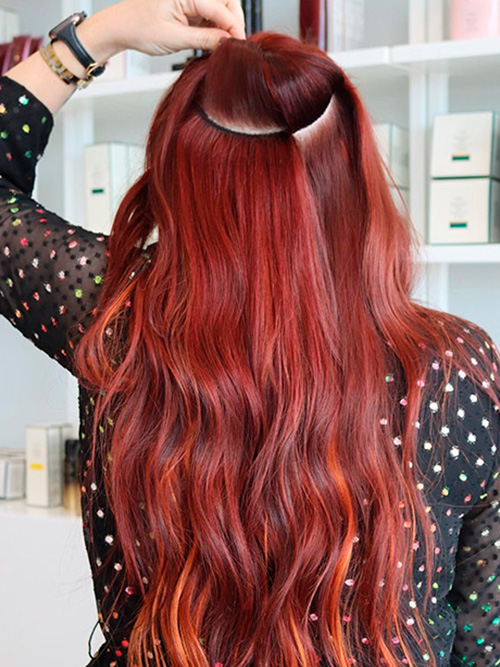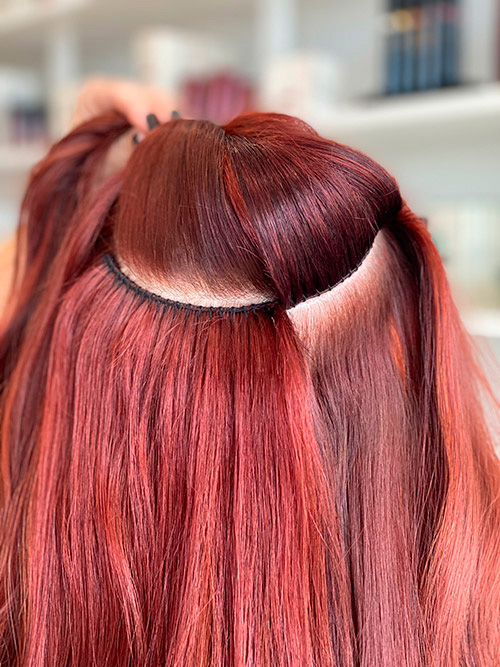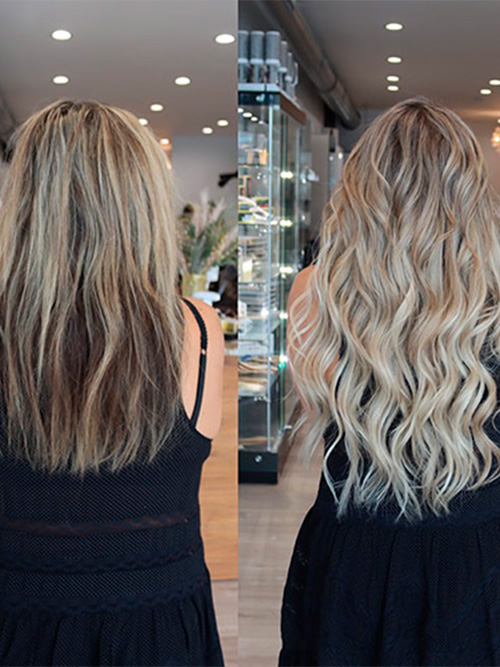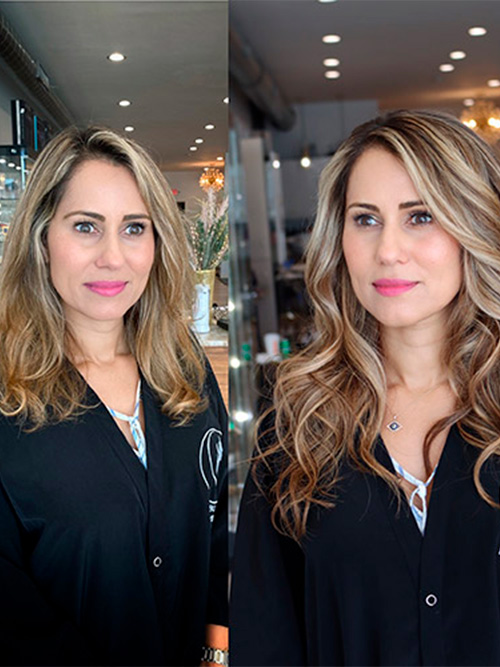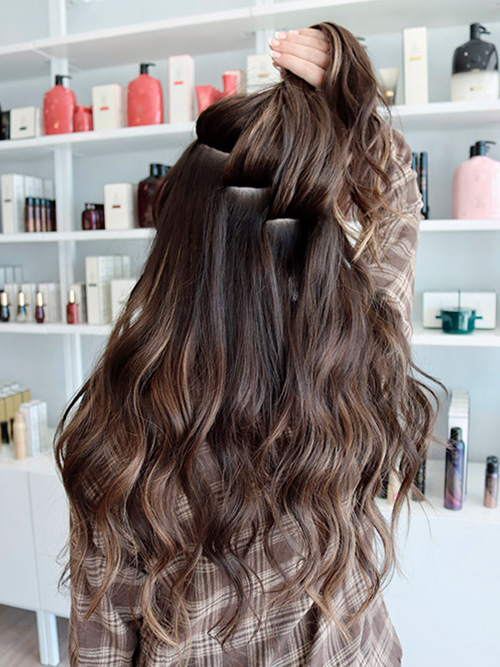 Start Your IBE®
Certification Journey Today
No Payment Is Required Today

Jasmine Hadjis
MY SALON SUITE: JASMINE'S CHAIR
Cedar Rapids, IA

Taking the Invisible Bead Extensions course in September 2019 has profoundly changed my professional career in ways that I can't even explain! In so many ways, IBE is not just a method, it's an opportunity in which the ceiling simply does not exist! I started with zero knowledge of a beaded row method and zero extension clients to now only 2 years later reached a level of Elite Artist within the company and specializing in only extensions.
I make in 5 months now what I used to make in a year with half the clients I used to have! I do not work any weekends or evenings and I am home with my family every night. I have been given the opportunity to become an educator within the company because of perfecting the method, taking every single educational opportunity IBE has offered and by simply working extremely hard!
I truly knew that taking the step in this company was going to be the answer to all my career desires and it has proven to be fruitful in more ways than I can count! I believe in this method, community and education with every fiber of my creative soul.
On top of business success, I am having a BLAST, perfecting the method one row at a time, only in competition with myself and my previous install, gaining friends I would have never otherwise known, taking opportunities to travel that would have never presented themselves otherwise and am truly living my best life! I owe it all to IBE and the artist they have allowed me to be!!!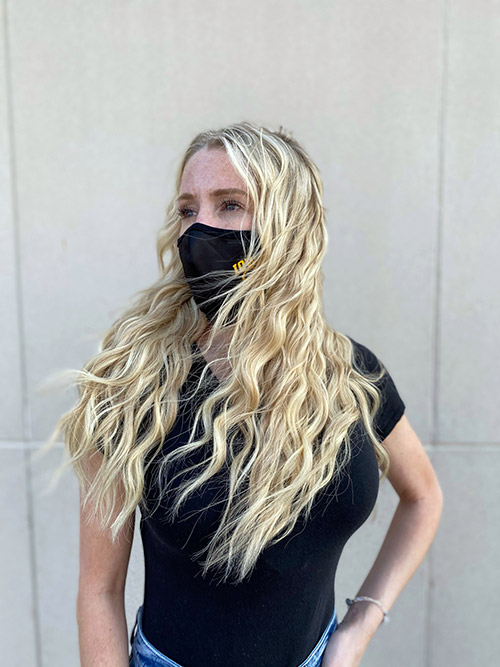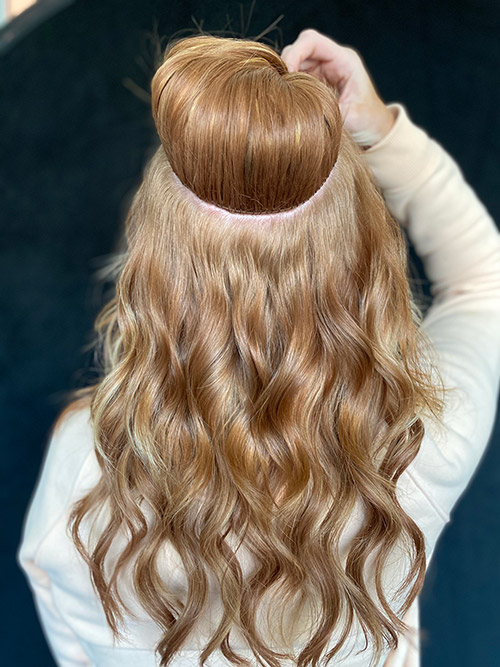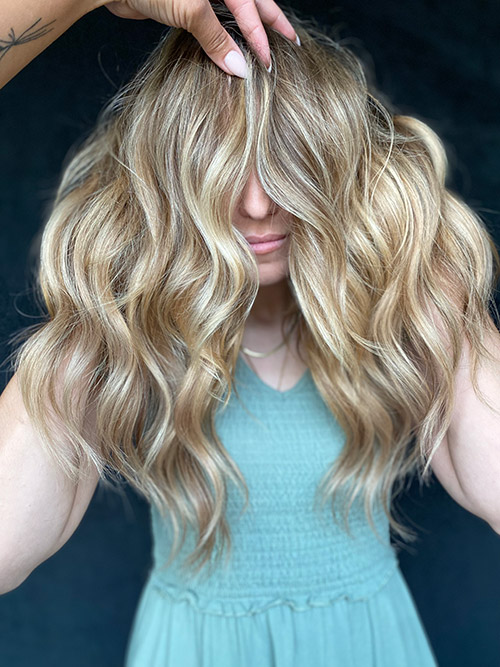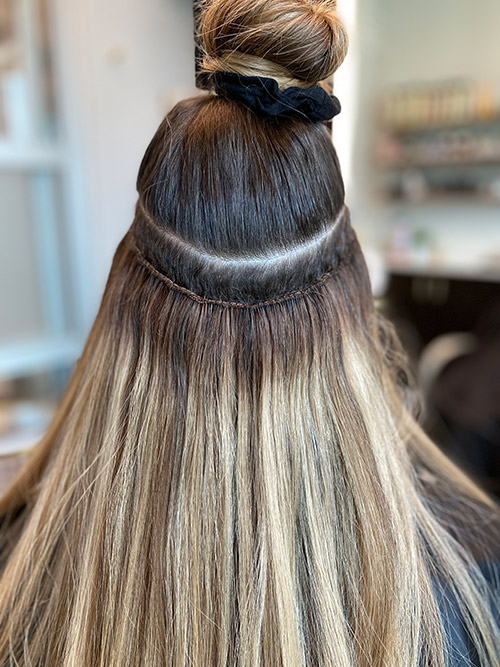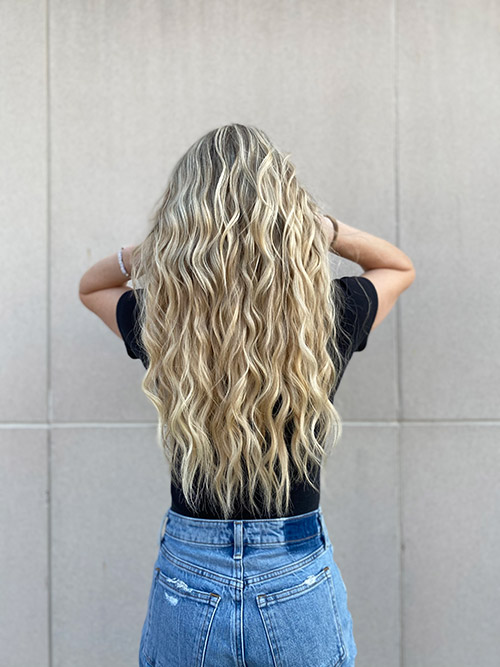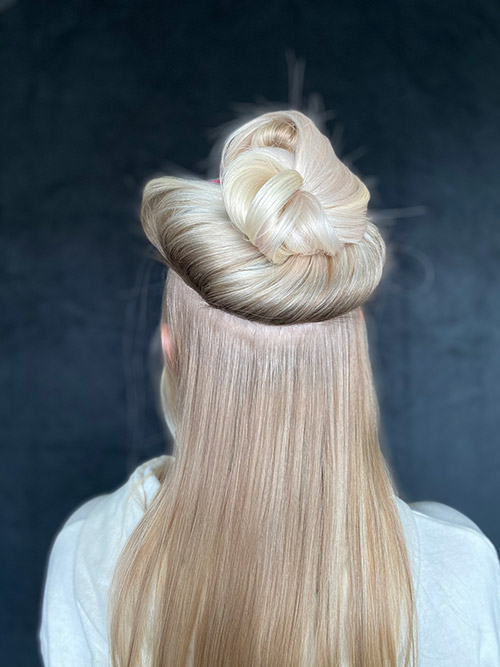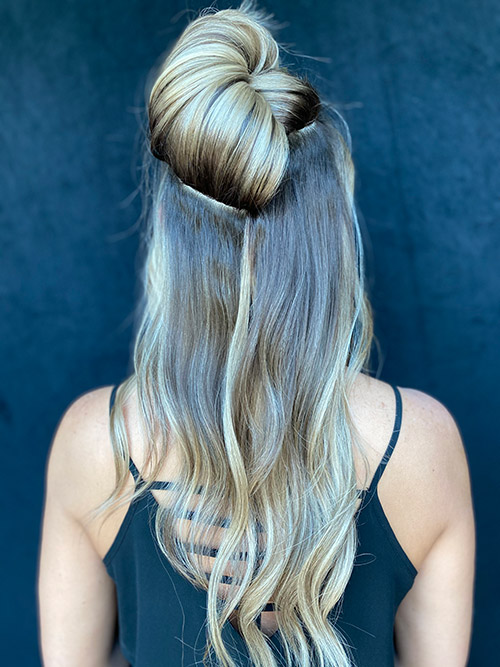 Deanna Bean
REFINERY SALON & COURT
Cedar Rapids, IA

I am Deanna and I, like you all, have many job titles. I'm a mom, a wife, and the owner-team leader of the Refinery Salon & Co located in Cedar Rapids, Iowa. A cosmetologist since 2001 I've been specializing in extension services for 17 years so I'm not new to the extension world certified in many methods but, to be honest, many lacked the community, the support, and additional education I was looking for be 100% in. I went back and forth on another certification and a few months before the pandemic shut down the world I applied to IBE and was accepted. Then we got shut down it was the perfect time for me to immerse myself in the method and practice day-to-day within a month I had passed my certification. When I was finally able to get back into my salon I started converting my entire extension clientele to IBE and I have never looked back. By the end of the year, I will have an IBE and color-only clientele and I will finally be working smarter not harder after 20 years. I'm currently booked 6-8 weeks in advance and my income has increased by $42,000 from this exact time last year.
In January 2021 I took the next step and I applied for the IBE master's program and now 9 months later I'm officially an Invisible Bead Extensions ELITE artist with hopes to one day have the opportunity to educate with IBE family…I believe in this method that much. My life has changed dramatically in the last year in a half and I'm so extremely excited for what the future holds. If you are ready to be a part of a true community of like-minded stylists who truly support one another with mentorship that is second to none don't wait another minute to apply to be certified and I look forward to seeing your first flip up.