The cosmetology industry has evolved with the introduction of numerous types of hair extensions. Be it an instant fix for your thin hair or serving a voluminous style to your look, women can count on their favourite extensions anytime! However, a few years ago, the damage, visible beads and undue tension were the biggest concerns of the hair extension installs until Mckenzie Turley unveiled the perfect solution for them. It was natural-looking invisible extensions that completely changed the way stylists talked about extension installs. Founder of Invisible Bead Extensions®, Turley's research and innovation engendered seamless extensions that didn't just free women from pokey beads, discomfort and limited hairstyles but also created new opportunities for stylists to grow into the industry.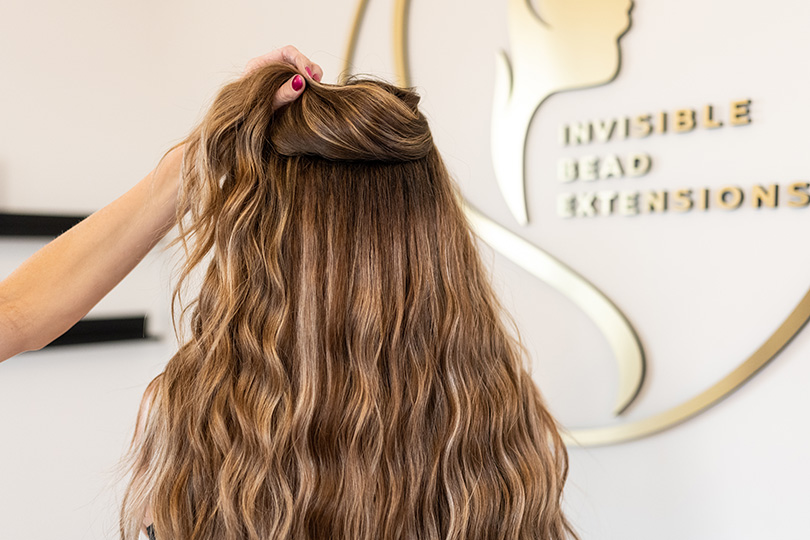 Known as "The Original Flip-Up", IBE® became a game-changer for bringing fresh looks to the table. While women were instantly falling in love with their seamless extensions, Mckenzie strived to pass her experiences and innovation to young stylists out there. She knew how the industry was full of flawed and misleading information about hair extension installs. In fact, the idea of '1-minute invisible extension installs' or 'learn extension install in 5 minutes' has created so many misconceptions and false perceptions about hair extensions that stylists often walked into the industry with wrong techniques. 
Why Couldn't We Do It Without Certifications?
Stylists would often argue about how learning from easily available resources is better than spending time on certifications. However, according to Turley, walking into the industry without certification is like drinking from an empty cup. Today, it's pretty easy to get into faulty learning and call yourself a 'stylist.' That is when your certification and experience gives you a competitive edge and makes you an expert in the industry. None of the misleading tutorials is going to help you achieve a quality certification to thrive.
But We Can Watch & Learn…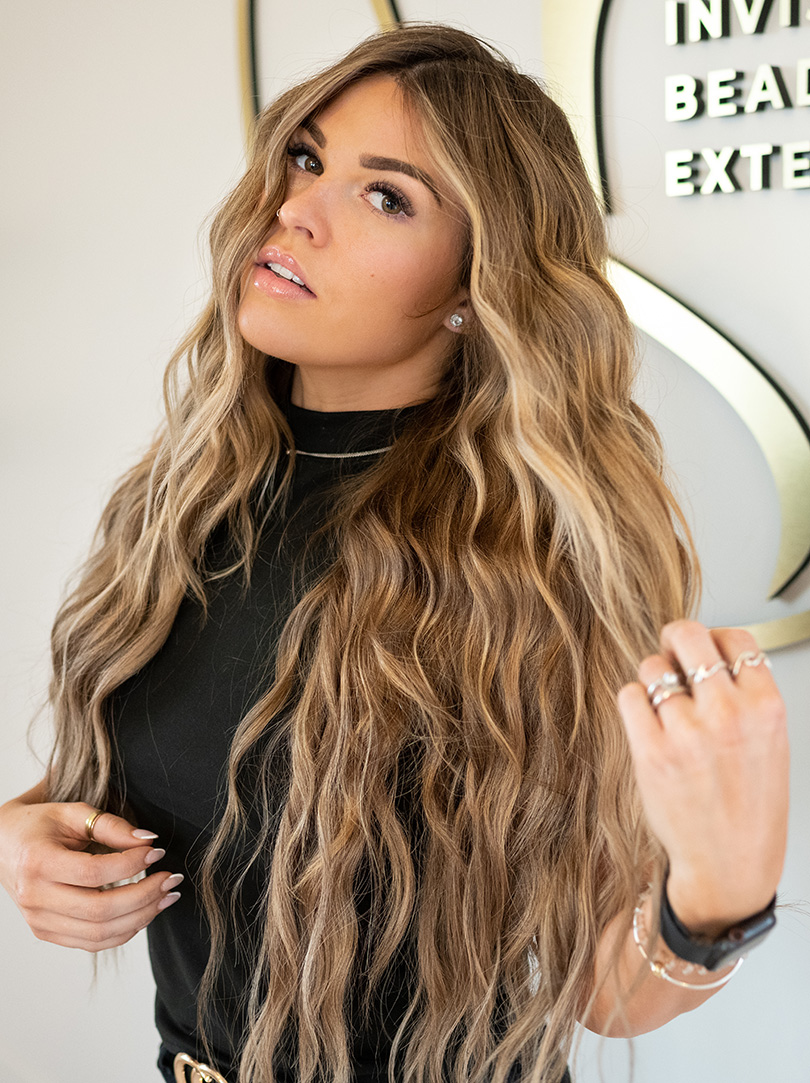 With easy access to free sessions and coaching, stylists often indulge in easy learning. Well, you can indeed watch and learn, but an expert involved makes your learning way better and accurate. The IBE® certification has been rolling out personalised sessions that let their stylists learn through hands-on experience and also sets them apart by imparting the confidence and skills to charge their worth. With Turley, you would not just get certified but also become ready for taking over the industry.
The #1 Most Requested
Extension Method
JOIN OUR GROWING COMMUNITY OF IBE® CERTIFIED STYLISTS
So Is the Invisible Extensions the Future?
With certified stylists located in every corner of the world, IBE® has made a remarkable presence in the industry by delivering comfortable experiences to its clients. Be it social media influencers, professional athletes or women in the military, they all have been bonding well with their seamless extensions and personalised styles. With such visible success of seamless extensions, IBE® strives to create a new breed of stylists who are not just acquainted with her extension techniques but are also expert enough to fix the hairstyles of their own clients.  
Hair extensions are not new, but conventional installs often held back women due to the tension and damage that came along. Today, when the beauty industry is all about certifications and expertise, what makes IBE®'s techniques popular is their commitment to delivering comfort, chemistry with genuine education and their strong social media presence that provide opportunities to their stylists. A quality certification like that from IBE® offers much more beyond the initial training and, while they shine a light on their worthy techniques and training, they have shaped countless careers in a matter of time.