One of the well-worn phrases of the education and business field is "thinking outside the box". Thinking boundlessly, opening gates to creativity and welcoming unconventional ideas, it's simply a part of being innovative and thinking outside the box. In the cosmetology world, McKenzie Turley, founder of Invisible Bead Extensions and a coach, had bonded with her ingenious thoughts to introduce the concept of invisible hair extensions. Started her cosmetology school as a 33-year-old, Turley's hand-tied extensions blazed a trail in the industry while reinventing the ways stylists looked at hair extension installs.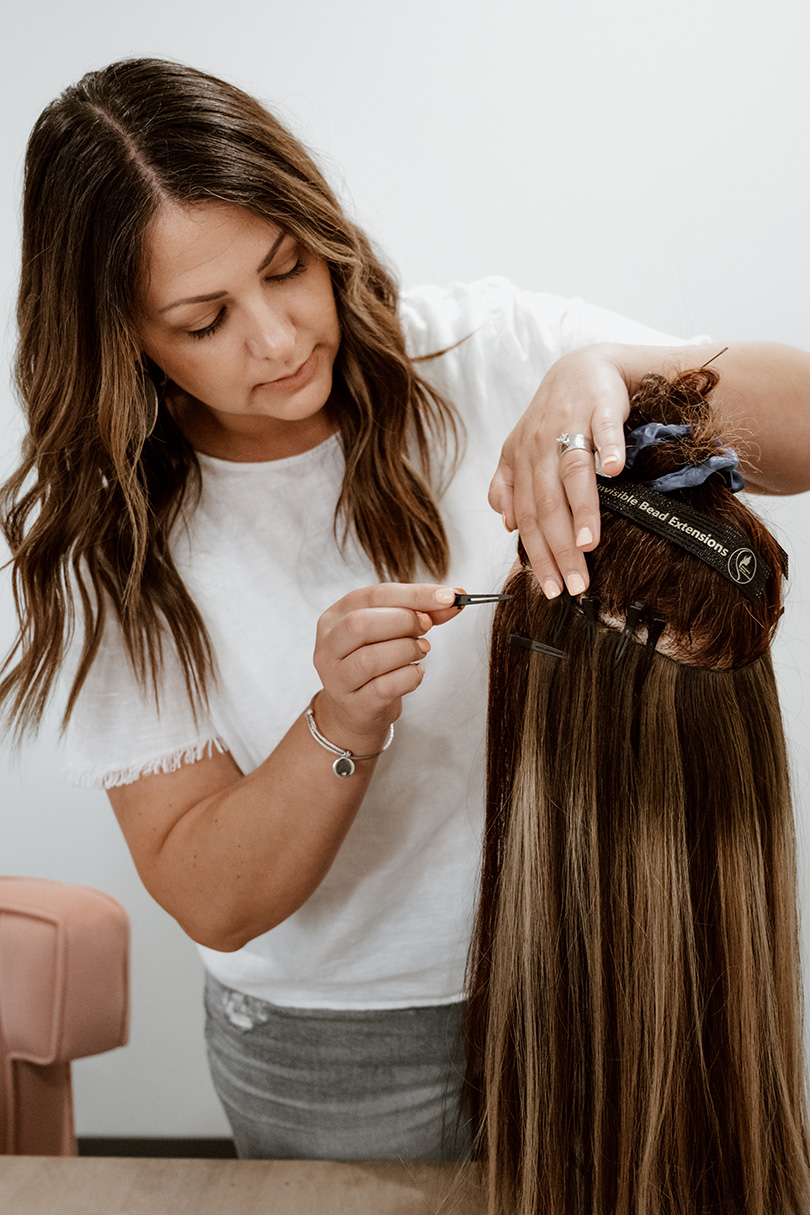 While her urge to understand the industry nudged a perfect solution against the conventional hair extension install, it completely hit the foundation from every angle. Traditional hair extensions are well known for their undesirable beads popping out of the scalp or undue tension that makes your head itchy, and invisible hair extensions were the solutions.
With IBE, Turley rolled out a method to keep the extensions 'simply phenomenal' by uniquely distributing weight, precise stitching techniques that kept extensions intact and game-changing strategies that would enable women to glam up their looks instantly with natural-looking extensions.
The #1 Most Requested
Extension Method
JOIN OUR GROWING COMMUNITY OF IBE® CERTIFIED STYLISTS
Apart from pioneering the industry, IBE is breaking the ground by offering world-class education and training to young stylists out there. As the cosmetology industry blooms with boundless opportunities and scope, stylists need to specialize to become more evident. IBE certification focuses on training beyond 'ordinary' by getting the stylists acquainted with technical precision, meticulous executions and multilayered techniques that make them ready to get the ball rolling.
Like every industry, there are easy and then the right ways to learn and grow. With IBE, it wouldn't be an easy one or two-day session that would get you certified but a whole lot of intense training with deep dive into the realities and intricacies of the field. It's common for stylists to stumble upon free educational videos that often "claim" to teach hair extension installs in a minute or a day, but, nailing quality installs takes more than a 30-60 second video. Turley says, "The ability to get free education has become a double-edged sword. On one hand, it's nice having such easy access that helps those just starting to build their careers. But on the other hand, anyone can call themselves an educator and sell something they truly do not understand."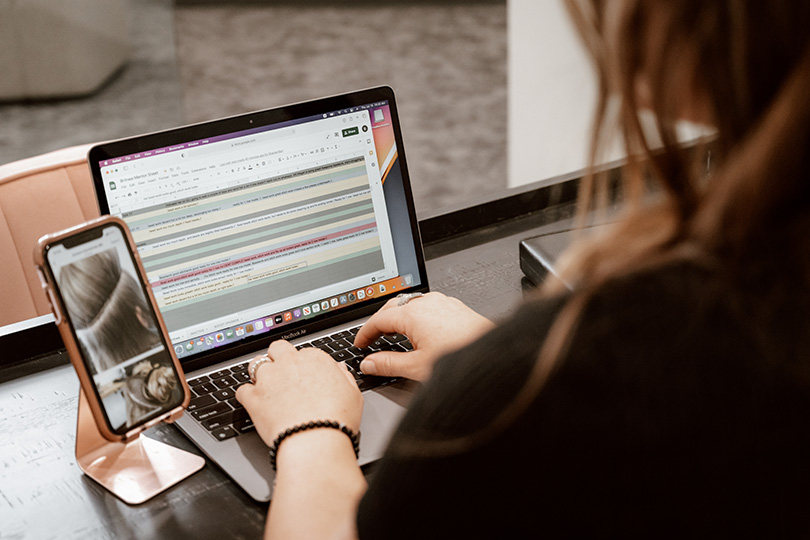 With ceaseless innovation and a unique set of programs, IBE's training thrives on delivering constant support and guidance to its stylists. Be it new stylists starting their career or experienced ones seeking detailed training, the certification strives to empower every stylist with candid experiences and structured learning that gets them anchored in the competitive industry.
Today, love for invisible bead extensions can be seen on runways to casual dinner parties. It's the fame and demand that has engendered new opportunities for stylists. The more they indulge in lucrative and meaningful learning, the better they can exhibit their impeccable skills of keeping up with the "extraordinary innovation" and "thinking outside the box".