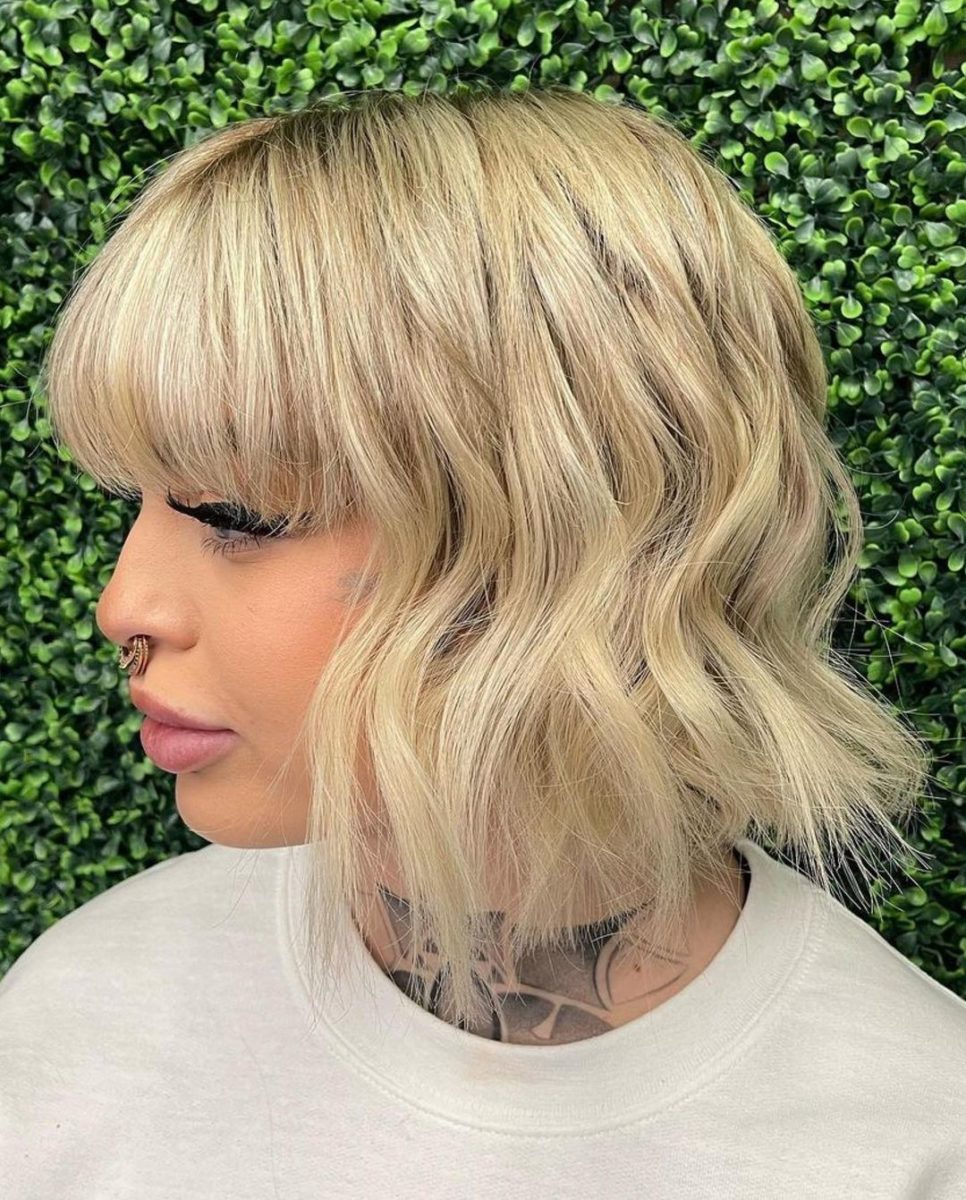 If you're dreaming of having long and luscious hair, you don't have to wait years to get there just because your hair is short. Whether you're struggling to grow your hair past a certain length, or maybe you just don't have the patience to wait for your hair to grow, your dream hair is not as far off as you think. Hand tied extensions in short hair are an excellent option for when you want to add length, thickness and/or volume.
Keep reading to learn everything you need to know about hand tied extensions for short hair.
Can you put hand tied extensions in short hair?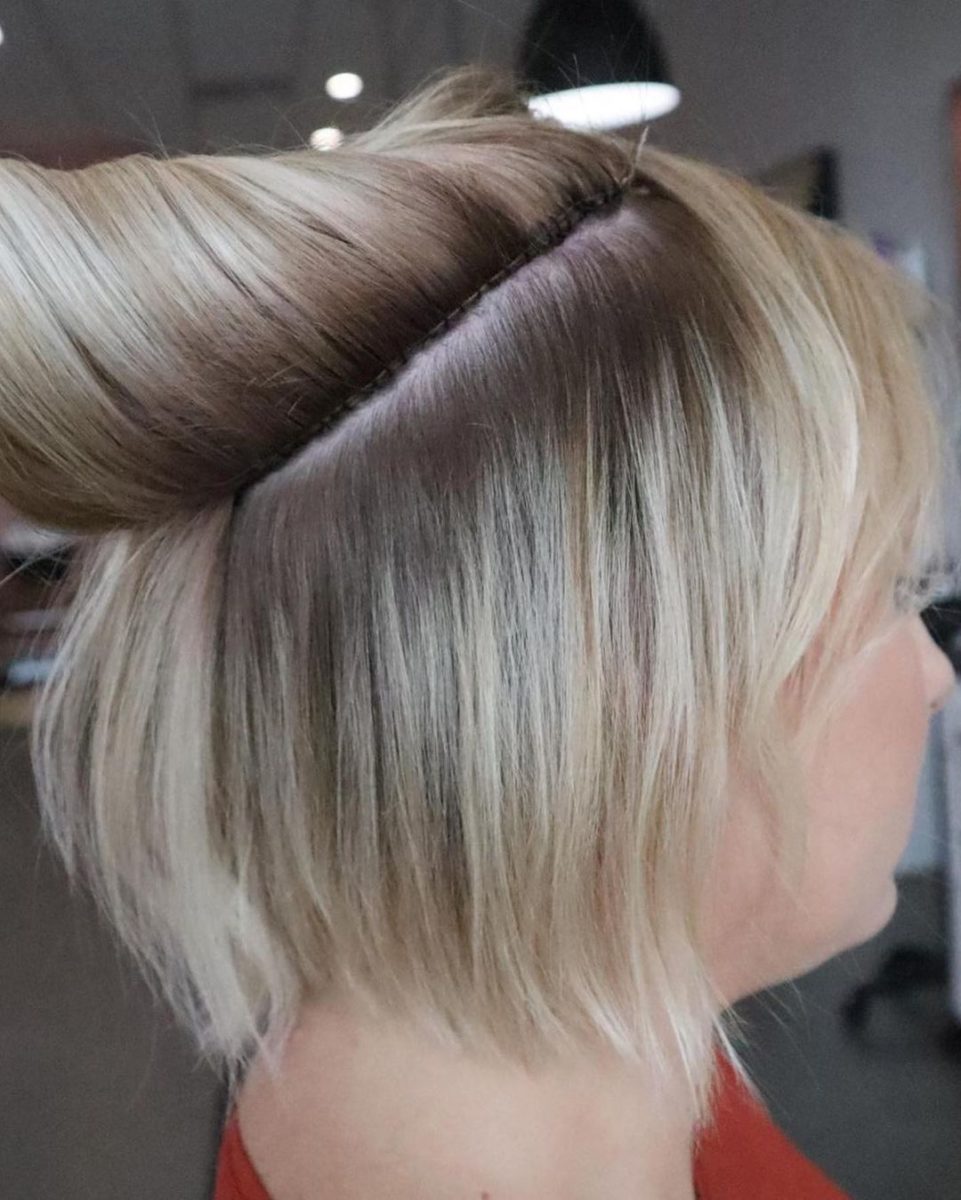 Yes, hair extensions are a fantastic option for short hair! Whether you want to keep your hair short but just add thickness and volume, or if you are wanting to skip years of growing it out and go from short to long in a couple hours, hand tied extensions are a perfect choice.
How long does hair have to be for hand tied extensions?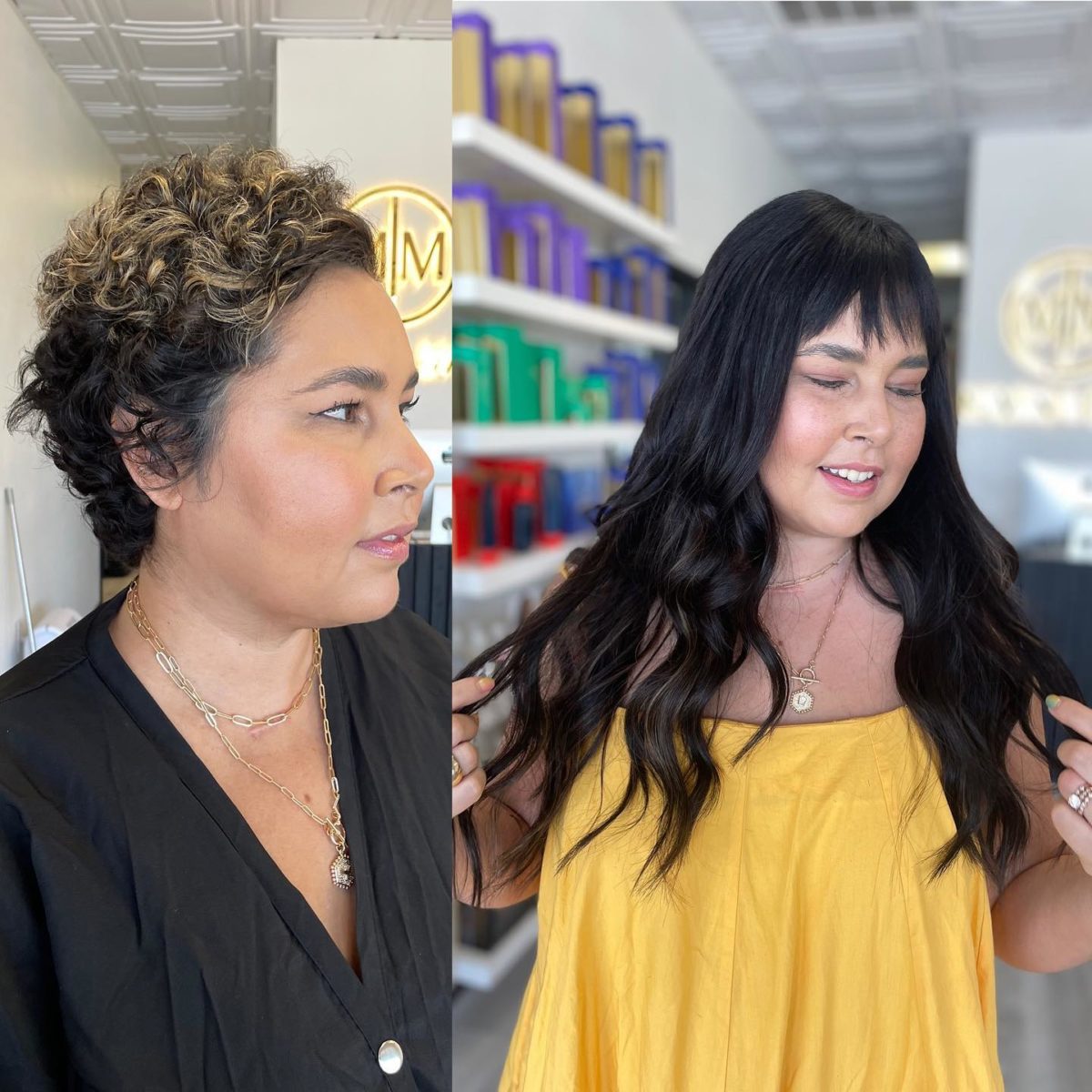 In order for the best blend, it is suggested that your hair be at least chin length. This way, your stylist can ensure that they can place the hair extensions and your natural hair will still be long enough to cover the attachment points and blend seamlessly with your hair.
How many rows of hand tied extensions do I need?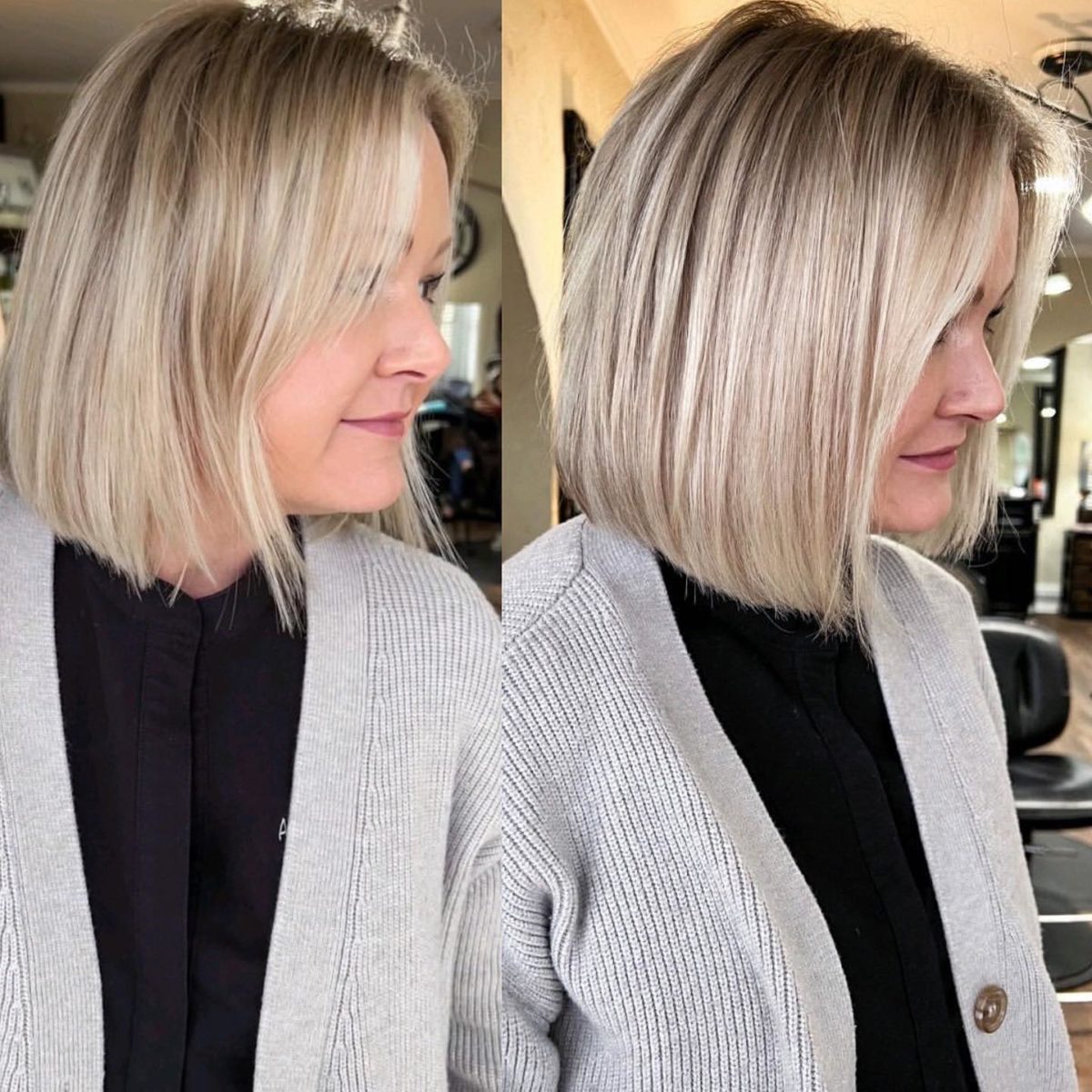 The number of rows you need will be determined by what your end goal is.
If you want to just add thickness or volume and keep the same length, you will just need to add one row of hand tied extensions.
If you want to add length, even just a couple of inches, you will need to add two or more full rows.
Your natural density will also determine how many hand tied wefts need to go on each row. The thicker your hair, the more extensions will need to be added to make it look natural.
What are the best hair extensions for short fine hair?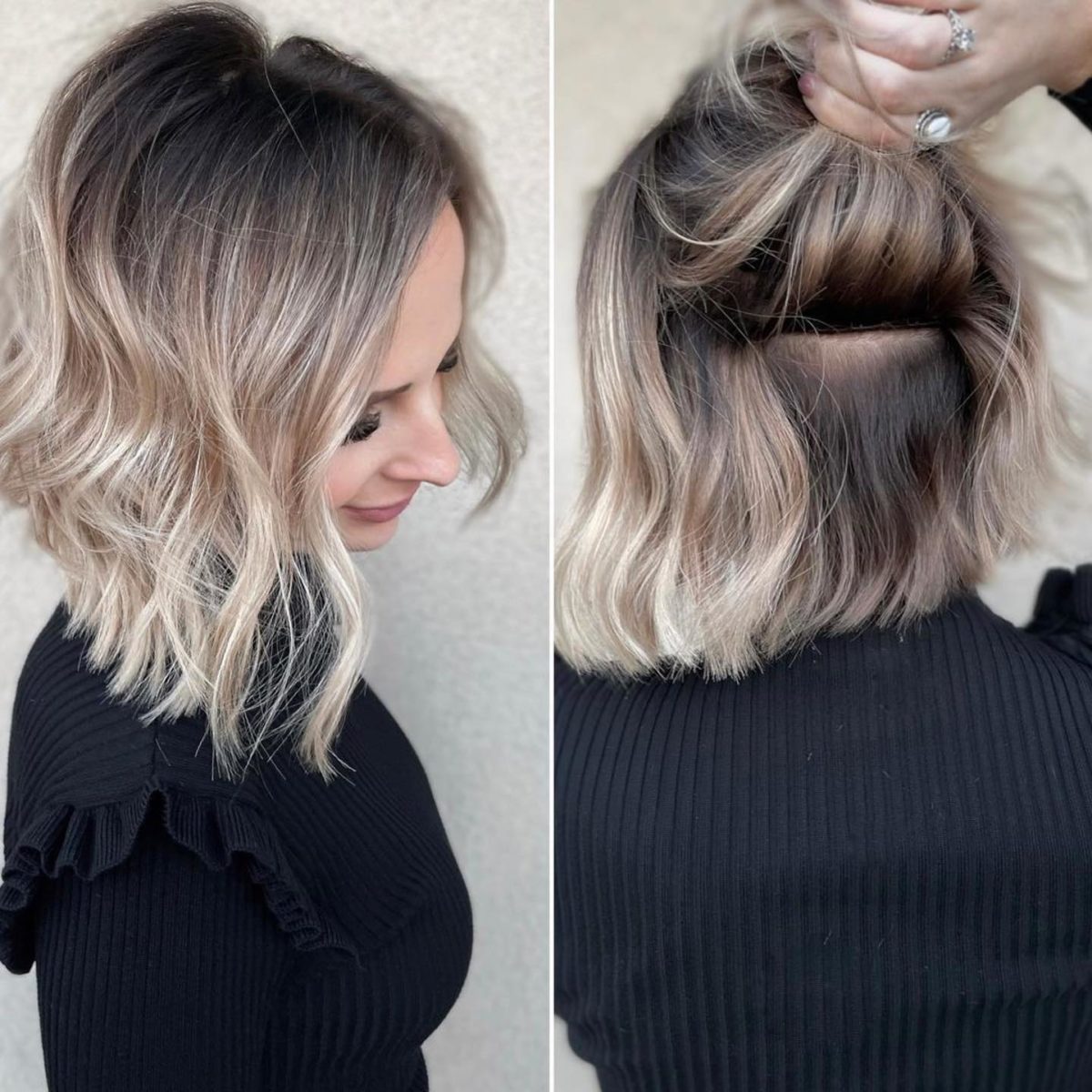 The best hair extensions for short fine hair are Kitsune hand tied extensions. Kitsune is 100% Russian Slavic hair and is exclusive to Invisible Bead Extensions® stylists that offer top of the line luxury.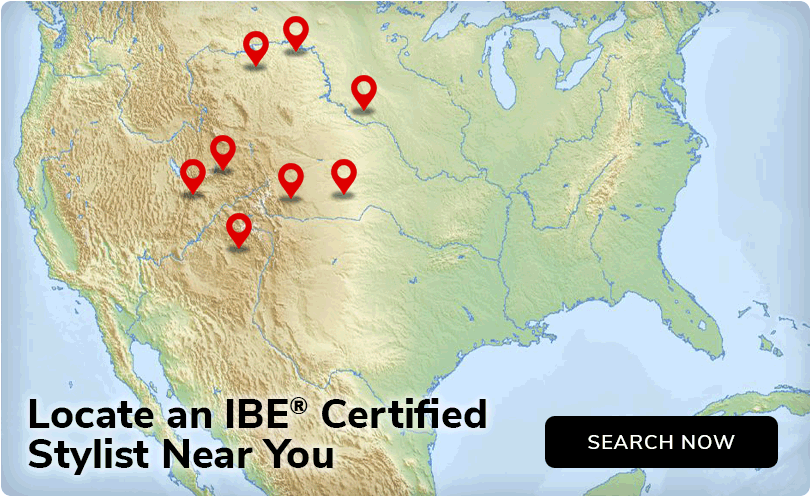 Invisible Bead Extensions® is a method of attaching hand tied hair, and it is the safest and most comfortable type of extension installation. It is safe on your natural hair, so you can actually grow out your natural hair and it will become thicker and healthier while wearing hair extensions.
Hand tied extensions on short hair before and after
Final Words
If you are inspired and would like to add some length, volume and fullness to your short hair, visit our Stylist Locator to locate an IBE® Certified hair extension expert near you. 
To learn more about Invisible Bead Extensions® and why we're the #1 most requested hand tied extension method click here.
BECOME IBE® CERTIFIED
AND CHANGE YOUR CAREER
Discover How IBE® Stylist Are
Making More & Working Less