A woman's hair is everything! The tone, texture, density and length all combine to give her beauty, confidence and a unique aura. But sometimes, the hair is not just enough and this is where extensions come into the picture. Truth is, you don't need an excuse and you certainly owe no one any explanation for wanting your hair to look fuller, longer or just however you want it. But it is one thing to have the right extensions and yet another to have it properly installed. The wrong hands can make everything worse.
When Invisible Bead Extensions® was launched, the vision was simple; to help women regain their confidence in extensions by taking out the embarrassing flaws. As the founder, McKenzie Turley says, IBE® was the first in the industry to offer a bead-less extension flip-up. "If you look at every other method on the market, once flipped up, you would see beads, bonds or braids. With our method, we hid the foundation from every angle and that took the industry by storm".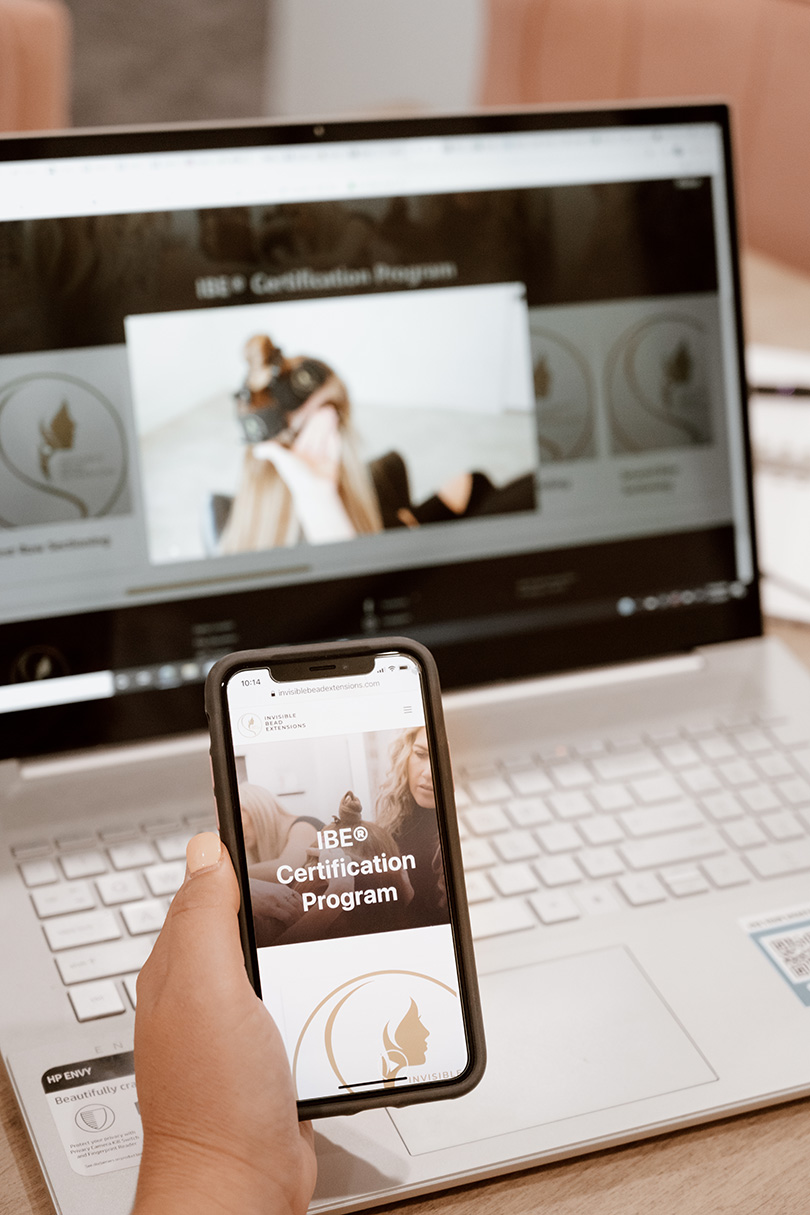 This revolution has spread like wildfire throughout the world of cosmetology. Now, everyone has an opportunity to learn the methods and truly satisfy their clients, as far as extensions are concerned. The unique Certification Program offered by Invisible Bead Extensions® is a breath of fresh air in the industry. With a reputation as the most requested hand-tied extension method in the United States and beyond, it is no wonder that more stylists are turning to IBE® for the requisite knowledge to truly succeed in the industry.
If you desire innovative and top-notch training on all things extensions, this is certainly the place to be. Turley's dream is to train as many stylists as possible and finally put an end to the misery that clients have to go through because they desire beautiful, full, long and lush extensions. IBE®'s certification program teaches the HOW, WHY and WHAT as far as hand-tied extensions are concerned. The fully digitized program offers one-on-one mentoring, split into three different sections.
The #1 Most Requested
Extension Method
JOIN OUR GROWING COMMUNITY OF IBE® CERTIFIED STYLISTS
The first section exposes you to the basics of IBE®; from consultation and knowing the right color and length to placement, sectioning, beadwork and foundation techniques. Once grounded through practical use on a mannequin, you can then move on to the next stage where you can work on a real person, moving from one row to a double row and so on. The third and final section deals with marketing and booking clients for consultations. Once you're able to put all of these into work, you'll become a certified IBE® Extensionist.
Turley's desire to change the narrative stems from her own personal frustrations with redundant and mediocre certification courses she has attended. What she offers through Invisible Bead Extensions® is a truly revolutionary approach that eliminates the bad rap. "Thanks to our innovation, women could finally wear their hand-tied extensions in any style, including up, and not have any trace of an extension. We completely changed the industry! This is why we are known as "The Original Flip Up". We were also the first in the industry to stress the importance of proper tension and placement in an extension install", she says.
The IBE® Certification also comes with a toolkit and a Kitsune Color Ring to help new stylists embark on this incredible journey. The testimonies are endless and they speak of a style, class and elegance.